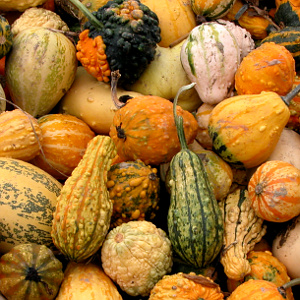 Yes, you can compost squash – butternut squash, pumpkins and all sorts of summer squash.
The flesh of the squash will compost down quite quickly but the thicker rind will take a bit longer – cut it into pieces if you want it to rot down quicker or disappear into the bulk of the compost.
If you've got a whole squash to compost, cut it up into chunks or slices first to encourage faster composting.
Squash seeds and the fibrous stuff around them can be composted too – but birds (and chickens) also like them so if you get regular visitors to your bird feeder, perhaps let them have first dibs on the seeds – you'll probably find there is a lot less to compost afterwards.
Share this post