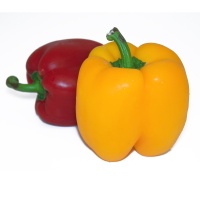 Yes, you can compost peppers (aka bell peppers or capsicums) and they'll rot down quickly.
If you grow your own veg, you can save the seed to grow yourself – though many supermarket-bought peppers are hybrids so won't necessarily grow "true".
Peppers/capsicums are "greens": if you've got a LOT, add alongside carbon-based matter to keep the compost balanced.
Share this post