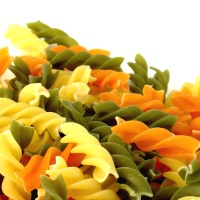 No, you should probably not compost leftover pasta.
While even uncooked pasta will rot down quite quickly once it's got a bit wet, it might attract rats or other vermin to your compost heap in the meantime – especially if it's been cooked with eggs or cooked with meats, oils or sauces.
Use it up rather than throwing it away – leftover pasta makes a quick lunch as a frittata or it can be added to soups or stews. Poultry and other birds, and some dogs, also enjoy it as a treat.
Share this post