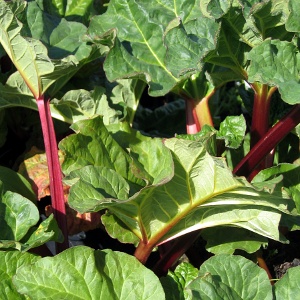 Yes, you can compost rhubarb – and the leaves if you've grown your own.
Rhubarb leaves are poisonous if eaten but after a few months in your compost heap, the toxin level will have dropped so low that it won't pose a threat.
The leaves and stems can be pretty hefty though – break them up to speed up composting and to avoid them clogging up your compost heap.
In composting terms, rhubarb stems and leaves are a "green" – if you've got a lot to add, make sure you balance it out with some "browns" like straw, newspaper or egg cartons.
Share this post