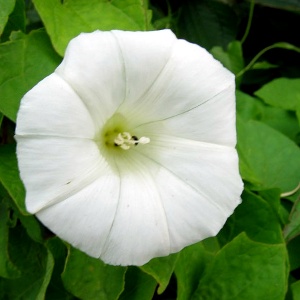 No, don't compost bindweed.
Bindweed, whether an undesired weed or a desired pretty flower, shouldn't be composted because it's so dang determined to regrow.
The tough, creeping roots can regrow from a small fragment just an couple of inches long and it is aggressively self-seeding, with each plant producing up to 500 seeds which can remain viable for 20-30 years!
Even if your compost heap is hot/efficient enough to break down the roots, the seeds can hang around in the compost once you've spread it back on the garden and voilà, bindweed a go go.
It's just not worth the risk.
Share this post