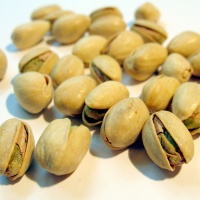 Yes, you can compost pistachio nuts and their shells – but they take a while to break down.
Cracking the shells into smaller pieces helps them break down a bit faster and "disappear" into the bulk of the compost – you might not be able to use the compost for sowing small seeds or potting on delicate baby plants, but they'll be fine in your veg patch or flower beds.
You might be able to reuse or recycle them for something before flinging them in the compost – see Recycle This for creative ways to reuse the shells – such as to aid drainage in plant pots, to make rattle instruments for kids or crafts.
Share this post