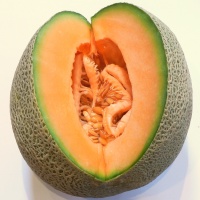 Yes, you can compost melons – be they honey dew, galia or watermelons.
The flesh will compost down very quickly but the thicker rind will take a bit longer – cut it into pieces if you want it to rot down quicker or disappear into the bulk of the compost.
If you've got a whole melon to compost, definitely cut it up into chunks or slices first.
(Some birds like pecking at the rinds to remove the last of the flesh – if you have regular visitors to your bird feeder, or keep chickens, try hanging the rind up near their food for a couple of days — they might reduce the amount of melon that needs composting.)
Share this post