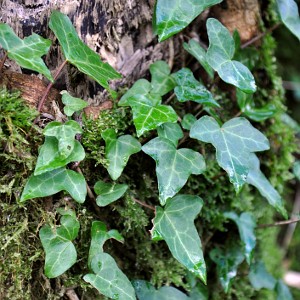 No, you can't compost ivy – well, not straight away.
Ivy has a tendency to grow and grow – and being put in the compost heap doesn't really change that – so if you put it in your usual heap, it will quickly take root and take over.
It's better to rot it down separately (in a black bag or the like to cut out the light) and then add it to the compost heap when it's mulch. It'll probably take a while though so if you've not got a lot of space, or if you've got a lot to get rid of (and that's easy with ivy!), it'll probably be best to use your local council's green waste facilities: their industrial composting processes will break it down quite quickly.
Share this post